Of the remaining si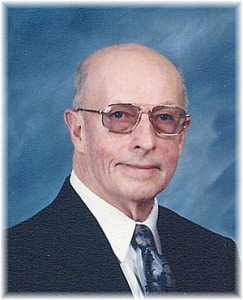 x people known to have worked at the Sebewaing Brewing Company, until a few days ago, six were still with us.  Lloyd E. Bolzman, 90, passed away Tuesday, July 15, 2014, at the Tuscola County Medical Care Facility in Caro.  While employed at the brewery, he worked in the Bottling House and performed other various tasks on and off-site in the buildings owned or leased by the brewery.  Lloyd was one of the more versatile brewery employees and would often cover for the approximate seven volunteer fireman who had to leave the brewery when the fire whistle sounded.
He was born April 9, 1924, to the late Ernest and Elsie (Thede) Bolzman. On Aug. 10, 1946, he married Evelyn (Dubs) at St. Paul Lutheran Church in Linkville.
Lloyd enjoyed farming, hunting and fishing. He was a life member of St. John Lutheran Church in Kilmanagh, serving on different church boards during his life time.
Lloyd is survived by his wife of 67 years, Evelyn; his children, Lois (Rodney) Bohn and Dale Bolzman of Sebewaing; two grandchildren, James (Jennifer) Bohn of Sebewaing and Bradley Bohn of Nashville, Tennessee; two great-grandchildren, Ethan and LeEtta Bohn of Sebewaing; his sister, Ruth Bernhardt; brother and sister-in-laws Henry and Ava Gies, Dorothy Hafner, Ruth Heck, May Deering, Shirley Dubs, Val Dubs and Wilbert Dubs.
Lloyd was preceded in death by an infant son, Dennis Lloyd; his parents Ernest and Elsie Bolzman; in-laws Bert and Hazel Dubs, Raymond and Frances Bolzman, Doris and Herschel Gruehn, Luella and Roland Irrer, Joseph Bernhardt, Omar Hafner, Raymond Heck, Delyle Deering, Jim Dubs, Bill Dubs, Betty and Nelson Dunn and Bette Dubs.